At last I have:
   1) had missing luggage returned
   2) gotten over jet lag
   3) washed all my clothes
4) almost gone through my photos (though only just begun to get them in any order)
I have been weaving bits and pieces of my Morocco experience into my school day so that my entire school is getting a taste.
* I shared Moroccan candy with students and rose water and "the hand of Fatima"  tokens with my faculty and staff.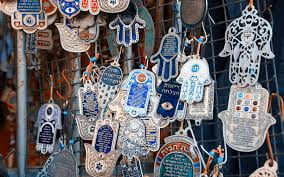 * I have worn my Moroccan shoes
* I have displayed my Moroccan maps and school charts in Arabic (or Darijar aka Moroccan Arabic) , French and Amazigh .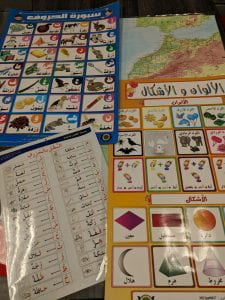 * I have played my Moroccan music and shown videos of traditional dances and let my students practice
But this is just touching the surface of the possibilities I can bring to my school from my experiences.
Coming back so close to the end of school and dropped right into the standardized testing frenzy, it was the best I could manage.
Next year we will be able to hit the ground running as a school of global communicators.
 – As one of our professional development focuses, we have purchased copies of The Global Education Toolkit for Elementary Learners for all our faculty


– each grade will have the chance to sign up for a pen pal using PostCrossings.
One of my colleagues who I have worked closely with in the past actually approached me about helping her students learn how they can help others around the world.  We are searching for a balance: trying to find something that will resonate with young children and have an authentic tie to SDGs 
We have discussed such possibilities as: clean water (I read her class The Water Princess and it made a big impression);
or world hunger
or  how recycling can help world wildlife
If anyone out there has had success working with younger elementary students K-3 in this, please please share what you have done!.
_